enjoy in our hotel
If you choose to stay with us you will enjoy modern home comforts in a traditional setting. Whether you are looking for a short weekend break or a longer holiday, we offer a range of packages that will cater to all.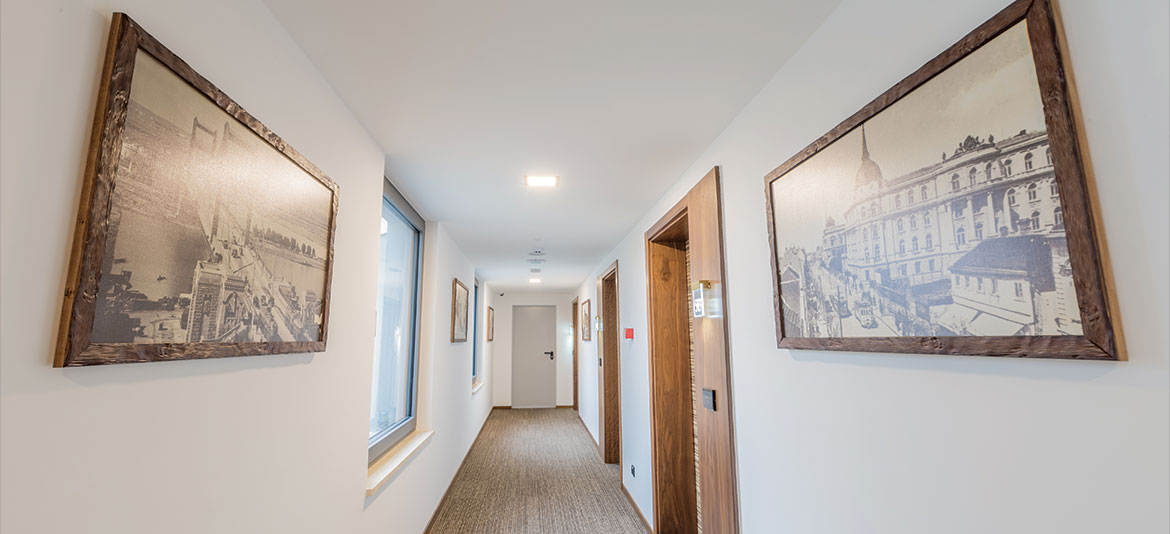 Who we are
Abba Hotel is a new, modern and unique name on the hotel market. World travelers are just being introduced to the offers of Abba hotel, which leans toward becoming a synonym for quality and comfortable stay. Abba hotel is located in Voždovac, in the vicinity of  the heart of Belgrade – St. Sava temple. Classical style and rustic feel are the symbols of the Abba Hotel interior, and the buffet table will leave our guests speechless.
What we do
The rooms are spacious, cozy and represent the ideal oasis for your rest, specially tailored for guests that prefer to stay in the hotel during their business visit to Belgrade. The hotel has smoking zones, and also non-smoking rooms. Hotel services include laundry and room service. Abba Hotel is very proud to welcome you to our Abba Cafe bar located on the 6th floor, which has one of the best panoramic views of the city.
Breakfast
Air Conditioning

TV LCD

Wi-fi service
Free Parking
Our restaurants & Conference room
Start your day with good breakfast or simply light and tasty coffee with us. If you need to organize a business meeting then Abba is also place for you. WELCOME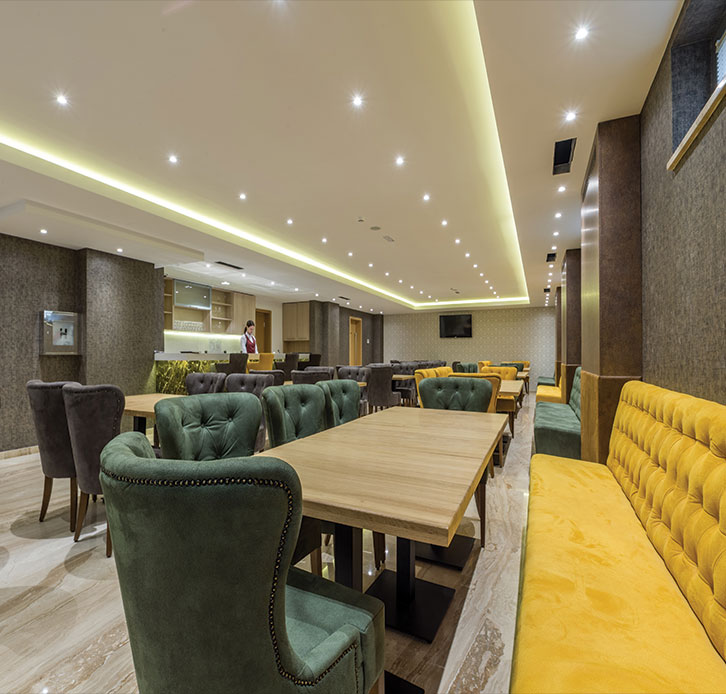 Breakfast room
The breakfast room is located next to the lobby of the hotel and has a capacity of up to 90 seats. Breakfast is based on a buffet and is intended for true hedonists, gourmands and gourmets. Of course, the Abba Hotel chefs also meet the guests with special requests. This is an ideal place to relax and enjoy the food with all of your senses.
Viewpoint cafe
The Abba Cafe is located on the sixth floor of the hotel. From the coffee bar there is a beautiful view of the entirety of Belgrade. Abba Cafe has a capacity of 120 seats, is modernly equipped and the interior space is filled with clear colors. This unique place is ideal for organizing all kinds of occasions like celebrations, weddings, birthdays, presentations, congresses and seminars.
Conference room
The conference room is located on the first floor of Abba Hotel. Ideal for all types of conferences, seminars, presentations and team building. Capacity of conference room can hold up to 80 guests. This hall is equipped with a roll up, flip chart, white board, microphone, presenter, speakers, as well as other supporting elements. It is soundproofed and covered with glass.